While the History of Kashmir is many centuries old, to explain the current situation to children, we must begin our story in the middle of 1947.
The Juiciest Apple
In mid-1947, when it had been decided that Britain would withdraw from India, nearly 2/5th of Indian territory, including Kashmir, was ruled by Rajas and Nawabs who had accepted Great Britain as their paramount power.
On 15th August, 1947, British paramountcy was to lapse.
The princely states had a choice – They could join India or Pakistan. Or Remain Free.
There were over 565 states scattered across the vast subcontinent. To bring any sense of order was going to be a logistical nightmare.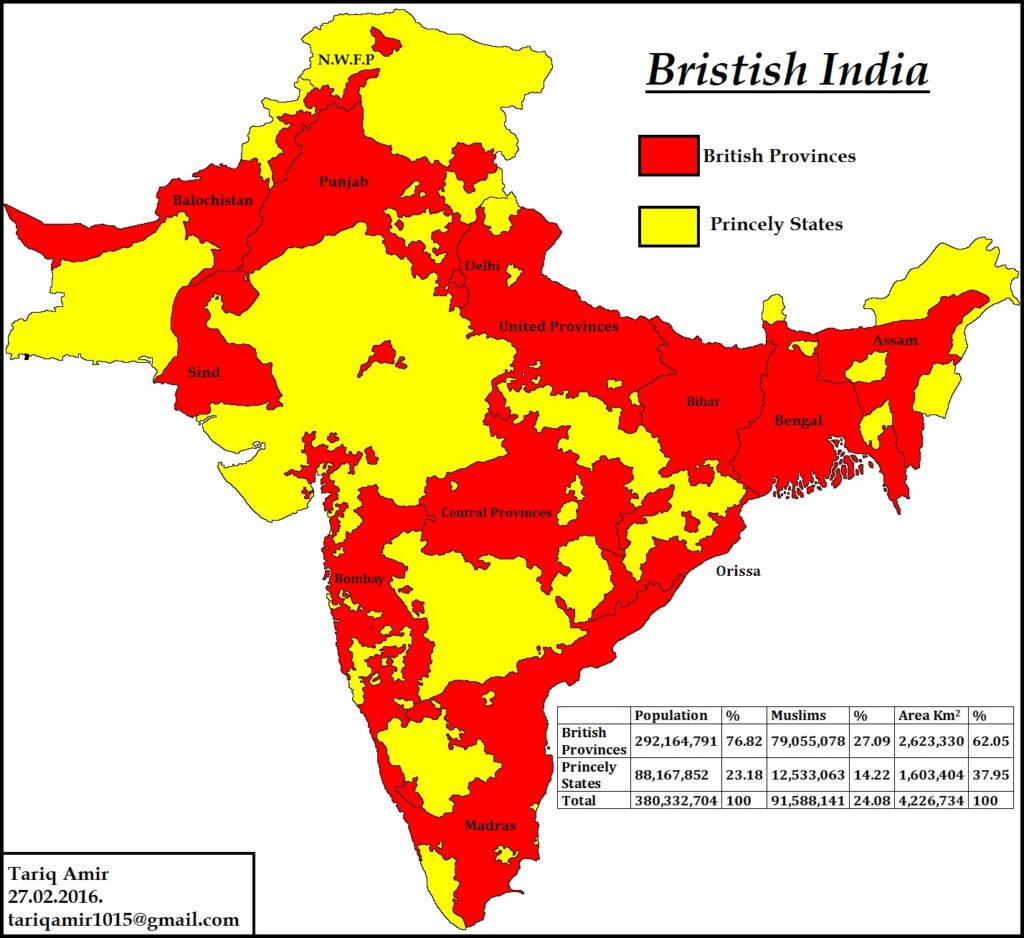 That's when a States Ministry was formed under Sardar Patel to have the states join India. The task was enormous and unprecedented.
Some states were tiny, no bigger than a family estate.
Some were huge, several times larger and richer than European nations.
Some like Junagadh had a Hindu majority with a Muslim ruler.
Others like Kashmir had a Muslim majority with a Hindu ruler.
It was a very complex scenario.
Jinnah and the Muslim League were offering carrots to various rulers to join Pakistan. Many of them dreamed of turning their kingdoms into independent nations.
Time was ticking away.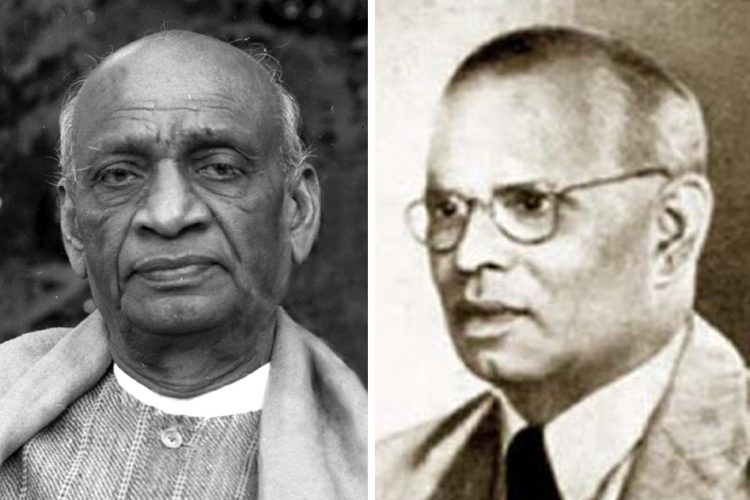 Master Stroke
"Why don't we approach Viceroy Mountbatten to help us in this task?" V.P.Menon, Secretary of the States Dept. suggested to Sardar Patel at the end of June, 1947.
Lord Mountbatten was a cousin of the King of England. His royal connections meant he shared a warm relationship with many of the Indian princes. The goodwill would surely pay off.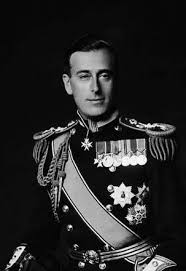 Patel decided to take the chance.
"If the Congress would allow the princes to retain their titles, palaces, privy-purses, British decorations and other privileges, I will help you approach them to accede to India," the Viceroy put forward his condition for accepting the offer.
"In return, you have got to bring me everybody," said Patel thoughtfully. "If you can bring me a basket filled with every apple off the tree, I'll take it. But it has got to be all the apples," he insisted.
"Could you leave me a dozen?" asked the Viceroy, apprehensive about the huge task that lay ahead of him. Surely he couldn't pluck 560 odd apples off such an enormous tree in less than 2 months! Besides, surely a few of them would roll over to Pakistan.
"That's too many," Patel replied with a wry smile, "I'll let you have two."
"That's too few!" Mountbatten quipped.
Patel and Mountbatten are said to have bargained like merchants for a while, before finally agreeing on the figure of 6.
Mountbatten had undertaken to deliver 565 less 6 princely states to India before 15th August. He had less than 2 months!
Land of the Juiciest Apples
The juiciest apples of India grow in Kashmir.
But the Kashmiri apple would become the hardest to pluck.
Maharaja Hari Singh, the ruler of Kashmir wanted to turn Kashmir into the Switzerland of the East.
When the Viceroy visited Srinagar, the Maharaja conveyed to him that Kashmir would join neither India nor Pakistan. The Maharaja wished for Kashmir to be an independent nation.
However, Lord Mountbatten was concerned. Kashmir was a frontier state, sharing borders with China, Russia, Afghanistan and soon-to-be independent India and Pakistan. Its geographic location was going to make it problematic.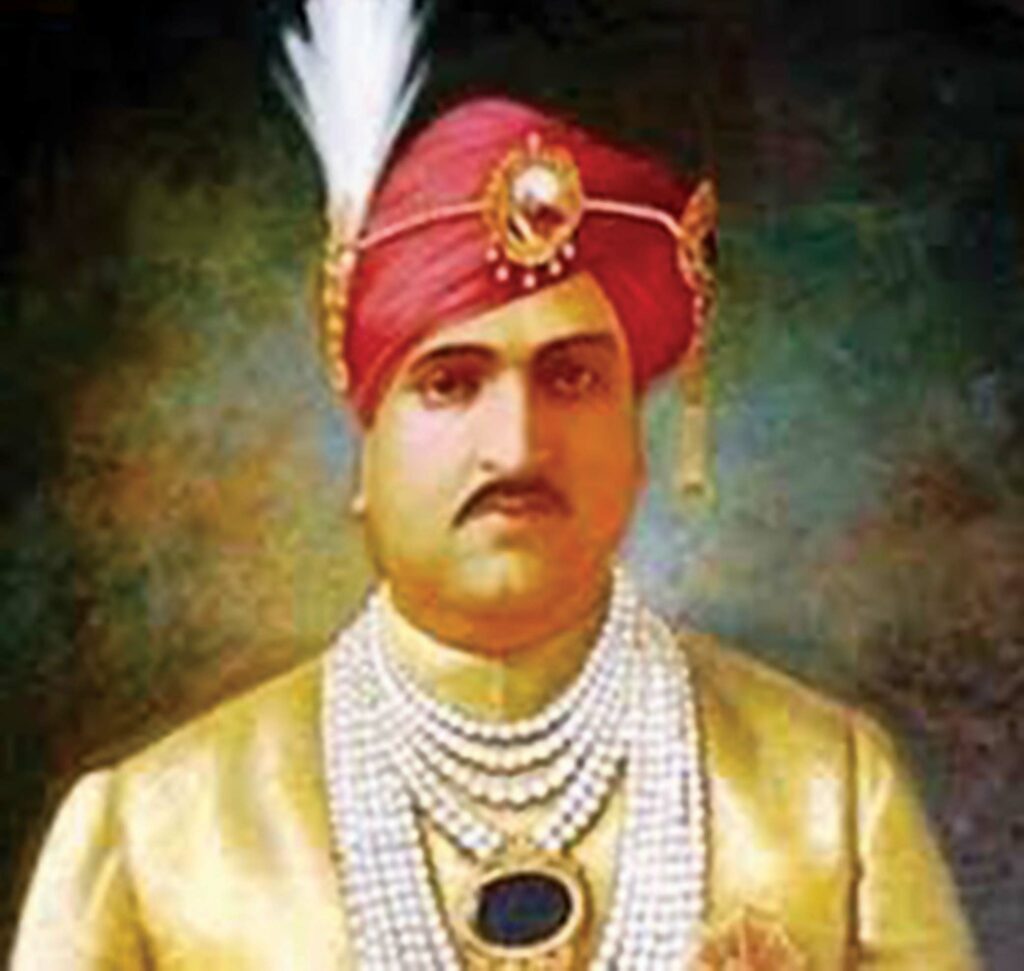 Knowing Lord Mountbatten's agenda, the Maharaja evaded every attempt of the Viceroy to broach the topic of accession to India or Pakistan. The Viceroy was sent out for trout-fishing in the Trika River and the Maharaja claimed to be sick with colic.
By 15th August, Lord Mountbatten had successfully delivered nearly every apple into Patel's basket. Save Hyderabad, Junagadh and Kashmir.
What happened next? How did the beautiful Kashmir Valley, that the Maharaja had intended to turn into the Switzerland of the East, become a bloody background?
Find out more in Part II of the story. Help your children understand Kashmir.
Sign-up for the Monthly Newsletter to stay posted.
My book, to be published by Hachette, will for the very first time, be narrating the fascinating saga of accession of princely states, including Kashmir, for children. To know more about the book and for more interesting snippets on the subject, Subscribe to the Site to stay updated.
RELATED STORIES ON THE BLOG