The Story of India's Accession and Unification is unfortunately not taught to children in school.
It's almost as if History comes to an end at the stroke of the midnight hour on 15th August, 1947.
So much of India's modern history including the saga of unification and the monumental work of Sardar Patel and V.P Menon in joining 565 princely states into the modern nation we recognize today as India, remains largely unknown.
While stories there are a-plenty, here is one snippet from Jodhpur.
If you look into the political map of India, you will find that Jodhpur lies near the border with Pakistan. And it makes for just the right venue to explore the early history of independent India with children.
For if it hadn't been for some clever manoeuvring and patient understanding, Jodhpur may very well may have been in Pakistan!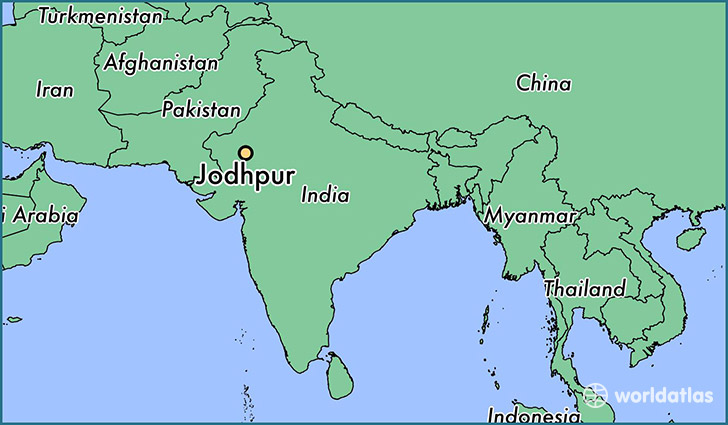 When India was to become free in 1947, all the princely states were given an option of joining either India, Pakistan or remaining free.
The responsibility for acceding the princely states with India fell on the broad shoulders of Sardar Vallabhbhai Patel. He was ably assisted by V.P. Menon.
The two men traveled extensively and met with various rulers, urging them to join their states with India.
On the other side, M.A. Jinnah was doing the same, urging the various kings and princes to join Pakistan.
While states with the Hindu majority mostly acceded to India and those with the Muslim majority went to Pakistan, there were several states that stood on the fence till the very end. Particularly those situated near the border with a sizeable population of both Hindus and Muslims. Don't we all know the story of Kashmir?
Jodhpur was the seat of the royal power of the princely state of Marwar, the largest princely state of Rajputana. The ruler of Jodhpur Maharaja Hanwant Singh too was unable to make a decision.
Maharaja Hanwant Singh was referred to as Darbar Bagchi by his people and called the Hindus and Muslims of his kingdom as 'his two eyes.' If harm were to fall on any of them, he said it would be like losing one of his eyes. He was a liberal minded ruler who had liberated his wife from the centuries old practice of purdah and was much loved by his people.
While Sardar Patel and V.P. Menon urged the Maharaja to join India, M.A. Jinnah tried to woo him to Join Pakistan.
At a secret meeting, Jinnah presented the King with a signed blank sheet of paper, asking him to enter whatever conditions he wished for joining Pakistan! Quite an irresistible offer!
Maharaja Hanwant Singh was in a conundrum. V.P. Menon flew into Jodhpur in the nick of time to persuade the Raja once again. A meeting was called with Mountbatten and Sardar Patel.
The Maharaja was told a railway line would be constructed to connect Jodhpur to ports in Gujarat and that he'd be given a privy purse of 1.7 million rupees like his peers. He was also promised that Marwar would get enough relief supplies following a seven-year long drought if he stayed with India.
In the heat of the moment, Maharaja Hanuwant Singh even pulled out his .22 calibre pistol and pointed it at Menon and said "If you go back on your words I will shoot you dead!".
But with some clever talk and manoeuvring, the Maharaja was made to come around and the state of Marwar acceded to India. The polite Maharaja apologized to Menon for his behaviour and for having lost his cool!
Such is the story of Marwar and Jodhpur!
Would you find a better setting to begin telling your child the saga of India's Independence and Partition?
Want to read more about the saga of India's Unification? Here's a book I would recommend highly. The Integration of Indian States by V.P Menon tells you the tale from the horse's mouth as Menon was Secretary to the State's Department under Sardar Patel. The book provides a state-by-state account of the saga of unification and integration.
Should you wish to read more about the life of the inspiring man known as India's Bismark and the Iron Man of India, here is a biography I would recommend very highly, by one of India's great biographers. Patel, a Life by Rajmohan Gandhi.
Wish to read more? Here's the website I worked on the life of Sardar Patel where you can find plenty of information about the great leader and look through newspaper articles, listen to Sardar Patel's Speeches and much more – visit www.sardarpatel.nvli.in
————–
Looking for more about Sardar Patel? Click here
Want more on Jodphur? Click here.
Want more on How to Make History Interesting for Children? Click here.