Gotipua is another one of those fascinating things about India that stay largely hidden and unknown. I discovered it during my trip to Orissa earlier this year – another insight into the never-ending journey of discovering India.
Gotipua is a dance form of Orissa that is performed only by children. More specifically performed by little boys – but curiously, the boys dress as girls!
The Origin of Gotipua
The origin of this dance form is quite a story in itself.
A part of the temple culture of Orissa in ancient times, was the presence of devadasi girls and their dance in the temple premises.
However during their period of menstruation, the girls were not allowed to perform. That is when boys started filling in for girls in the performance and this dance form was born.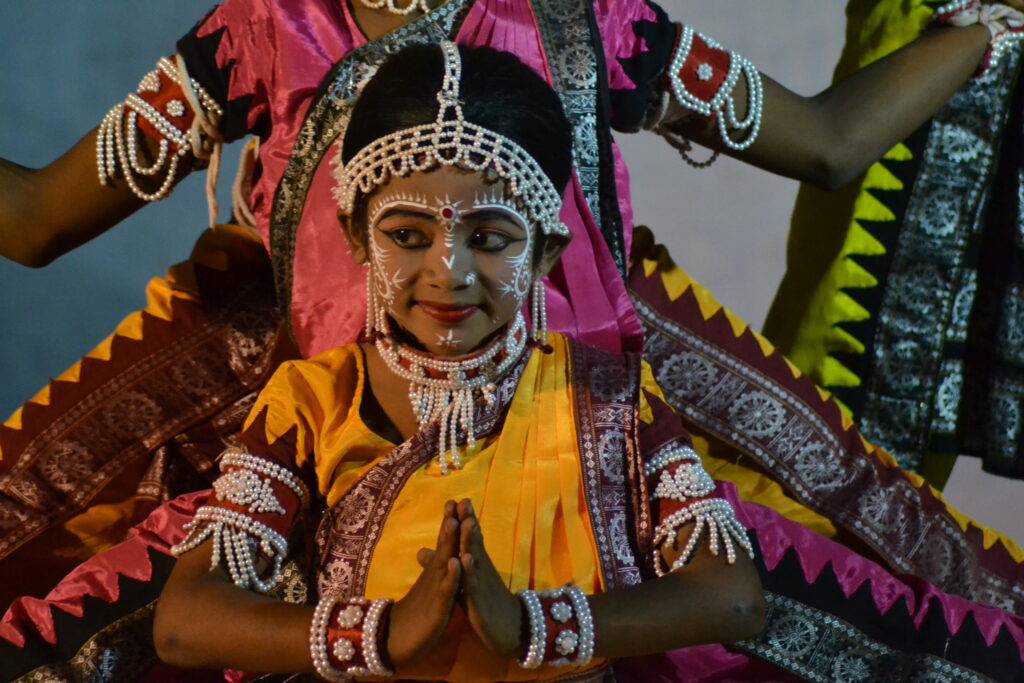 Gradually this became a tradition and a dance form in itself.
So today, Gotipua is performed and recognized as a folk dance form of Orissa – and as before, it is performed only by boys.
More about Gotipua
The Gotipua dancers begin to train at the age of 5. And they perform only till they're 15.
Thereafter many of them shift to learning and performing Odissi, the classical dance form of Orissa.
This is because only when they're young, are their bodies supple and flexible enough to perform Gotipua., As they grow, it becomes difficult for the dancer to contort his body into the fascinating array of postures required in Gotipua.
The dancers perform stories from Indian mythology.
Stories of the Goddess and Lord Jagannatha are the most popular – as they are a part of the local lore and culture of the place.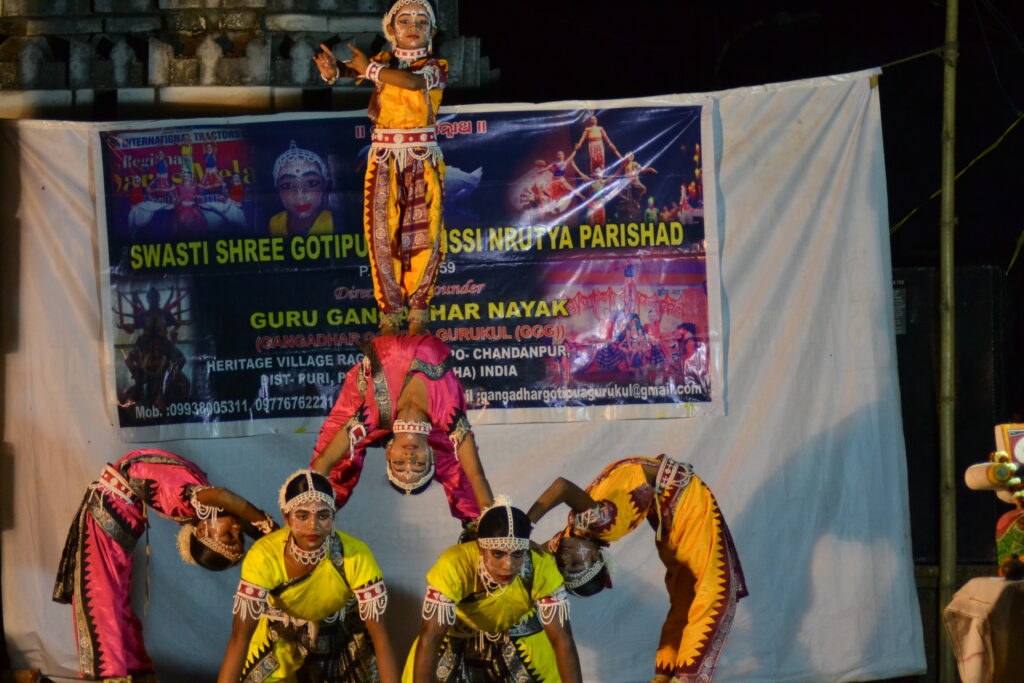 The dance itself is a blend of acrobatics and dance. So the little bodies bend like rubber, striking a range of bewildering postures and poses, leaving the audience enthralled.
Spins. Twists. Turns. Lifts. Head-stands. Human pyramids. All that is beautifully blended into the story and the dance.
Where to catch Gotipua?
I visited a Gotipua performance in Raghurajpur, Orissa's Heritage Art's Village of INTACH, which is about 10 km from Puri. And I would highly recommend a visit to this place.
Raghurajpur is a great initiative of the Orissa Government where one can experience the arts and crafts of Orissa and at the same time interact with the artistes. The artistes get patronage to carry on their art and they have a great eco-system as just about everyone in the village is either a dancer or a painter or musician and so on.
Raghurajpur itself is a village which boasts of two Padma Awardees, seven National Award winners, and hundreds of award-winning Patachitra artists, sculptors, musicians, dancers and more.
Orissa of course has much more to see and do…From a boat-ride at Lake Chilika, India's largest saline lake, to the Historic Sun Temple, from the earliest Jain caves and temples to the famous temple of Puri, from the Nandan-Kannan Zoo to much more! Follow my site to stay tuned for more interesting posts coming on Orissa…ending with a little-known yet fascinating legend from the state.